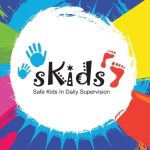 Hi my name Wayne Johnson, I'm the owner of sKids Botany Downs and a few other skids in the East Auckland Area. I have been with sKids for many years now and still loving it. My focus is to make sure your child is safe and having fun at skids, while you can't be there. If you have any questions please contact us at botanydowns@skids.co.nz or call me on 021 616 513.
AT SKIDS, WE BELIEVE:
every child should be safe and cared for.
every child has a voice.
all children, no matter what their background, should have the same opportunities
having strong relationships with our schools, families and children is vital for growing awesome Kiwi Kids
in being pioneers, in the out of school care industry by leading the way in offering new innovative programmes
Before School Care Timetable:
Start time – 7.30am Roll call Breakfast time Games and activities Close – 8.30am
After School Care Timetable:
Start time – 3pm Roll Call Afternoon Tea Homework Time Play Time Activity and Games Clean up Close time – 6 pm
SCHOOL HOLIDAY CARE
At Botany Downs School we offer a holiday programme that is run by Skids. The Holiday programme is available 3 weeks before holiday starts. To find out more please visit our website here.
Holiday Programme Timetable:
Start Time – 7.30am Planned activities through out the day Outing Days  JOIN US! Please join our social media to stay up to date on what we do everyday: Facebook – Search for: Skids Botany Downs (closed groups) Instagram – Search for: skids_wayne (closed group)
FOR MORE INFORMATION:
Botany sKids Fees For more information about the programmes please contact: sKids Centre Owner – Wayne Johnson Onsite Mobile – 022 020 0991 Email – botanydowns@skids.co.nz Website– sKids – Botany Downs