Botany Downs School prides itself on being a community school that provides high quality teaching where students are at the heart of our school. All children are supported and encouraged to meet their full potential underpinned by our school vision "Our BEST Always" (Beliefs, Excellence, Skills and Thoughtfulness).
Our school culture is based upon our values of Courtesy and Manners, Respect, Responsibility, Honesty, Cooperation, Determination and Tolerance. Our curriculum promotes high standards and expectations while providing opportunities for our students to become independent future focused learners within a safe and caring environment.
We are all extremely proud of our school with its dedicated high calibre staff and supportive Board of Trustees and PTA.
By working together as parents and teachers in a partnership, we will ensure that your child has the best opportunity to succeed with their learning and personal development. We look forward to a happy and positive association with you, your child and your family.
Vicki Parkins,
Principal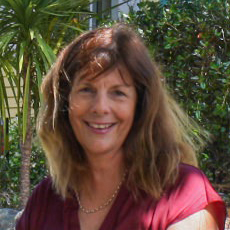 Please note: the correct day for the upcoming Library Book Sale is Tuesday 27th, not Monday as advertised in the newsletter. Students may purchase pre-loved
Read more
Calendar Art closes tomorrow! Please get all calendar art orders in by 11:30pm tomorrow as orders will be closing! Each student has a unique
Read more
Monday, September 26
QEII Memorial day (public holiday)

All Day
Friday, September 30
Last day of Term 3

All Day
Monday, October 17
First day of Term 4

All Day
Wednesday, October 19
Monday, October 24
Labour Day (public holiday)

All Day