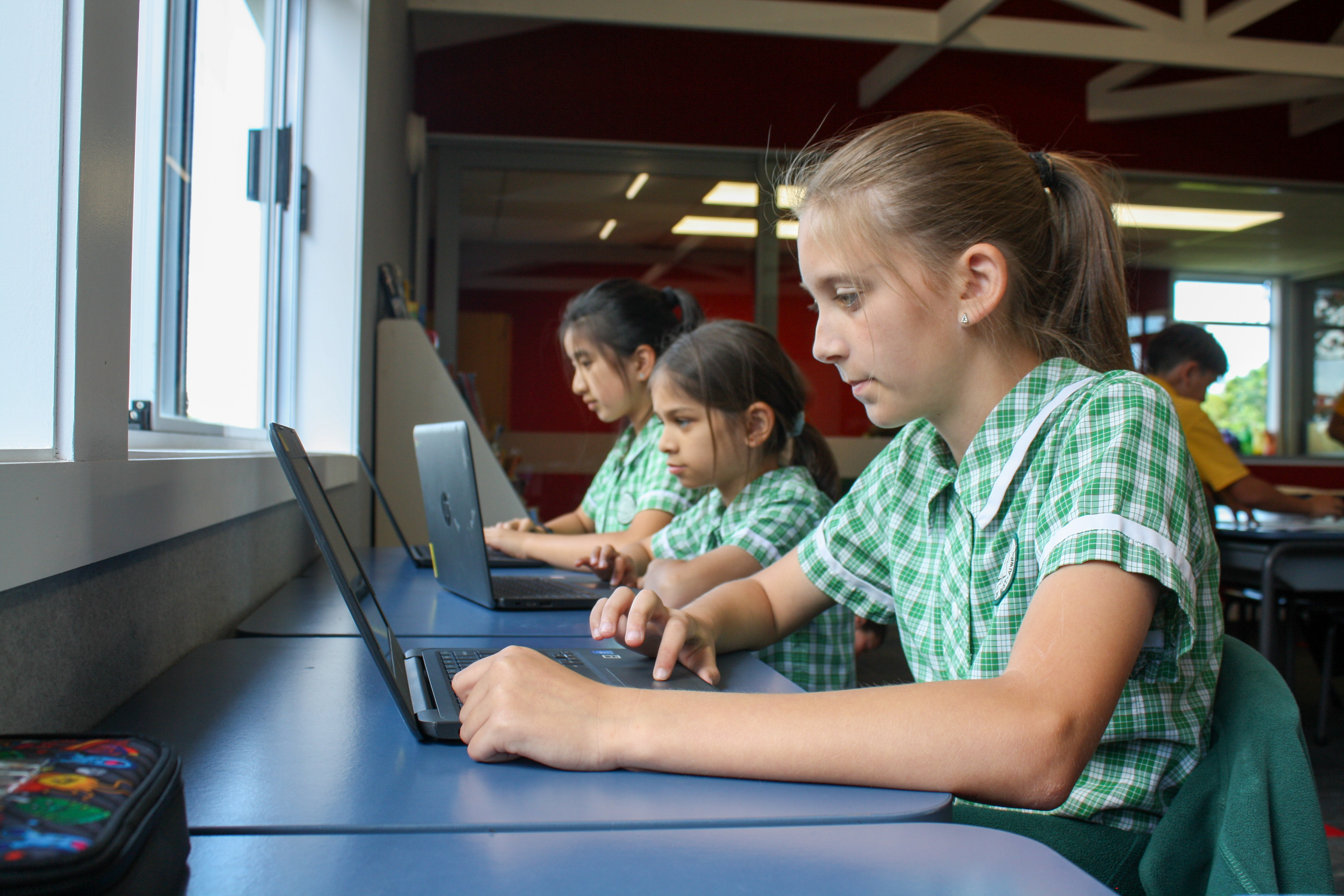 Digital technology has opened up countless opportunities for engaging education and we integrate technology in many areas of our learning across the curriculum from creating presentations, to recording learning reflections, to zoom author visits, and more. Alongside using technology, we develop students' information skills to help them find, understand, and evaluate the information they find online, which are increasingly important skills.
We are a BYOD (bring your own device) school for years 4-6. We also provide chromebooks for our Year 3-6 students and ipads for Years 0-2 for learning with digital
technologies. All students and parents are required to sign our "Use of Devices Contract" before
the use of devices in the classrooms – students may not use these devices until a signed contract has been received by their teacher (these contracts are re-newed each year). All classes teach a unit on cyber safety before devices are used.
Please note: cell phones and smart watches are discouraged and are only allowed at school with permission
from the principal and are to be kept in school bags. If these are brought to school we accept
no responsibility for these.