Kia ora koutou BDS whānau, Week 3, Term 4, 2022

The Year 5 camp was a huge success last week. Thank you very much to the parents and caregivers who attended; without you, opportunities like this would not be possible.
Thank you Mrs Raj, Mrs Takaiti, Mrs Holmes, and Mr Yoon for your organisation and dedication to make this camp a very special event for each of our BDS tamariki who attended. Mr Insley and I certainly saw many happy faces when we visited!
Ngā mihi nui,
Vicki Parkins, Principal (vickip@botanydowns.school.nz)

Coming up @ BDS…
Fri 4 Nov – Yr 4-6 Athletics day
Mon 7 Nov – PTA meeting, 7.30pm in staffroom
Wed 9 Nov – Yr 6 visiting Howick Intermediate (am)
Fri 11 Nov – Middle school Poetry Recital, 11am
Wed 16 Nov – BOT meeting, 6pm
Class Consideration for 2023
In the coming weeks, we will be starting to organise our classrooms for 2023.
The process of placing children in a class takes a considerable amount of time and needs to be firmly based on trust in our staff. We take into account many factors. As part of this process, we invite you to complete this form if you feel there are significant considerations we need to make in placing your child for next year.
Parents are often keen to ensure their child has friends and peer group combinations. This is only one factor for consideration and therefore, may not necessarily be regarded as the most important for your child in their class placement. While you may specify individuals that you wish placed with your child, this may not be reciprocated by other parents.
We are still finalising the placement of our teachers for 2023, so please note that not all teachers will be teaching at the same year level as they are this year. This exercise is not regarded as a 'select your teacher' opportunity and the final decision will be made by the staff based on their professional knowledge in the best interests of your child.
Unfortunately, we cannot guarantee that all requests will be accommodated. However, be assured that we will give due consideration to all information provided, along with the information provided by the teachers and children to select the best class for your child.
If you wish us to consider information for more than one child please submit a separate form for each.
This form will close on Friday 11 November at 5pm.
Botany BEST & Values Awards
Botany BEST: Sarah Shawani, Riley Thornton, Gus McCrindle, Harper Timms, Sakura Erskine, Mackenzie Scott, Kquaylin Brierley, Hannah Jung, Selina Mulipola, Ayeza Zahidani, Claire Zhou, Stevie Lawrenson, Memphis Kwok, Demi Tseng, Mia Cajayon, Sonny Clements-Goh, Tere White, Reece Parkin, Kensie Tate, Mieka Swart, John Kereama, Ayla Richards, Gushen Ma, Lachlan McHardy, Kyle Gouws & Tyler Sanders.
Values – Determination: Venuja Nanayakkara, Logan Hunter, Lianie Vorster, Bruno Hussey, Ayden Sharp, Hazel Singh, Kainan Wang, Terry Sui, Alice Chen, Mason Huang, Carter Kenny, Angelia Qiao, Ella Mitchell, Pamela Sekona, Olivia Sun, Lia Biddick, Lily Mai, Rebecca Houston, Chenxi Zhao, Wesley Yang, Jay Kim, Rishaan Kumar, Mandy Belding, MJ Cronje, Kacey Wang & Oliana Aoelua.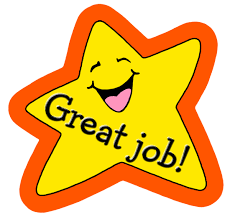 ** Please note: these awards will be given out next week – there is
no assembly this week due to Senior Athletics.
Junior Cross-country Results
Last term it was the junior students' turn to run the cross-country. Everyone gave their best and succeeded in running the course. The rain came down during the run, but that didn't stop the fun! Well done everyone, and congratulations to the following place-getters: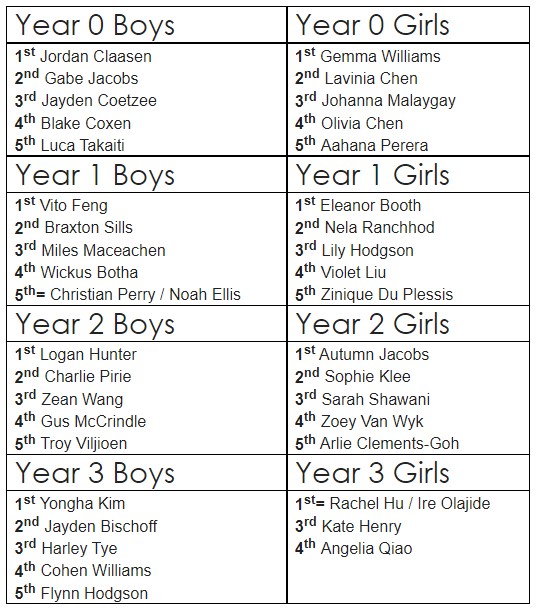 Sun Safety and Hats
Parents are asked to support the school's sun safe policy by supplying hats for students during hot weather. It is compulsory for all students to wear a uniform sun hat during terms 1 and 4.
We also encourage parents to provide sunscreen and every class has sunscreen available for our students.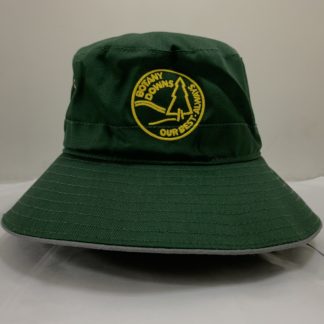 2022 ICAS Assessment Results
Congratulations to all the Year 5 and 6 students who took part in the ICAS English, Science, and Maths Assessment exams. We now have the results and certificates for English and Science. These certificates will be handed out at the Year 5 and 6 team assemblies this week. Maths certificates will be handed out as soon as they arrive, however, there will be a delay with these results. Please see below for students who achieved some excellent results.
Year 5 English:
Merit (top 45% of participants): Olivia Sun, Alicia Wang
Credit (top 35% of participants): Darya Shahamiri, Sienna Tye, Max Yang, Vera Zuo
Year 6 English:
Merit (top 45% of participants): Emma Li, Dhyan Patel
Credit (top 35% of participants): Sandy Huang, Skylar Li, Selena Wu, Louie Yu
Distinction (top 10% of participants): Sean Davey
Year 5 Science:
Merit (top 45% of participants): Saket Andala, Ruby Chen, Sienna Tye
Credit (top 35% of participants): Amelia Dellow, Luise Peng, Alicia Wang, Max Yang, Vera Zuo
Year 6 Science:
Merit (top 45% of participants): Sandy Huang
Credit (top 35% of participants): Aiden Cha, Daqi Mao, Dhyan Patel
Distinction (top 10% of participants): Sean Davey, Skylar Li, Dorothy Wu
Mark Insley, Deputy Principal Year 4-6 (marki@botanydowns.school.nz)
Senior (8-11 year olds) Athletics Day
Our Senior Athletics Day will be taking place Friday 4th November (week 3). The saving day is Monday 7th November.
Students will be split into groups based on age and gender to rotate around the different events for the day. Rotations will start at 9:00am and rotate every 25 minutes throughout the day. Finals for sprints will take place after lunch (approximately 1:30pm). It is possible for the times to change so please refrain from asking when specific groups or children will be at specific events.
IMPORTANT: To make this day work it would be great to have some parents help out with the events. If you are able to help support for the whole day or even part of the day, please get in contact with Mr D'Ambrosio: joed@botanydowns.school.nz
Year 5 Camp Adair
Our Year 5s finally made it to Camp Adair and what a wonderful time we have had. The students were able to face challenges and develop new skills on the EOTC activities. We had 16 great parent helpers without whom our camp would have not been possible so thank you to our Year 5 parent helpers!!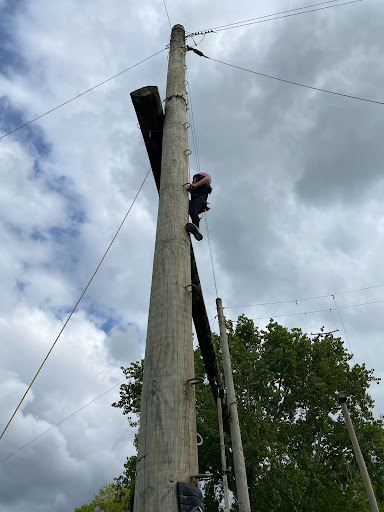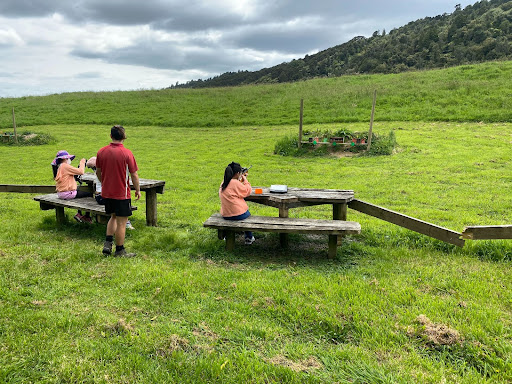 Sharmila Raj, Year 5 Team Leader (sharmilar@botanydowns.school.nz)
Touch Rugby
Last week the BDS Touch Rugby team went to Mission Heights to play in their first tournament. Throughout the day the team made excellent improvements with their skills, showcasing outstanding defence and team work, as well as great sportsmanship across the board.
Well done team!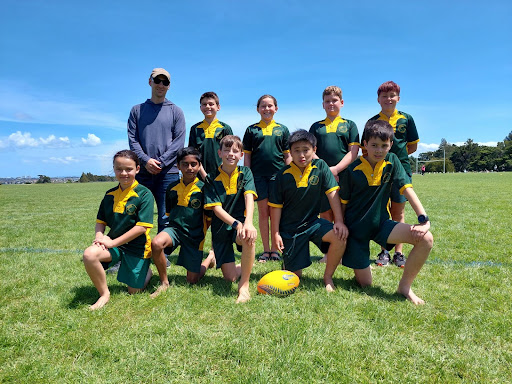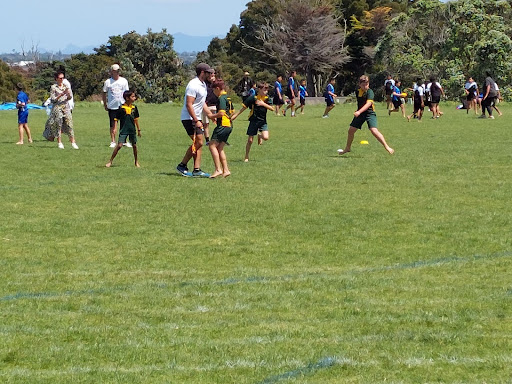 Mr D'Ambrosio, Touch Rugby Coach (joed@botanydowns.school.nz)
BDS Learning and Fun
Year 5, Room 15 – Diwali or Deepavali is an important Hindu festival and is known as Festival of Lights. Room 15 made diyas, rangoli and firework art to brighten our classroom.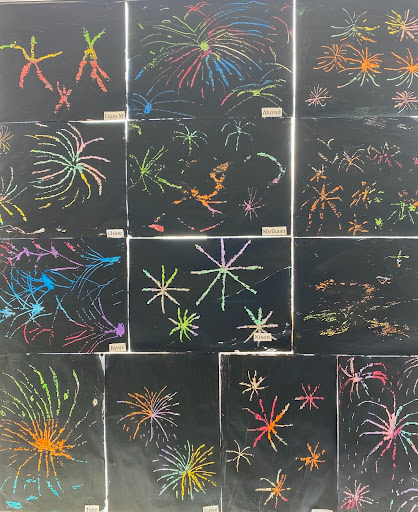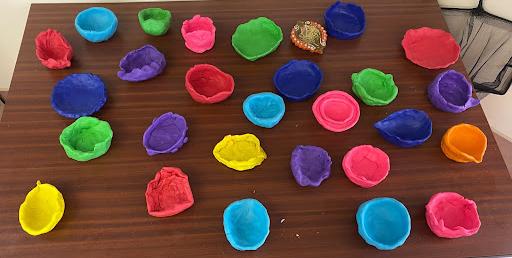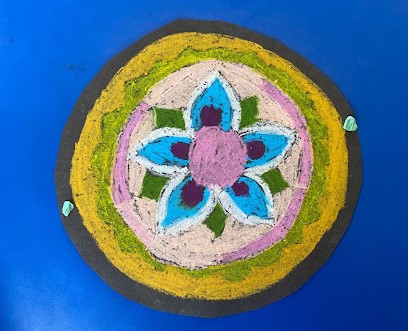 Year 2, Room 4 – We have been learning about the Māori legend Maui. We read two myths, Maui and the Sun, and Te-ika-a-Māui. Here is some of our Maui artwork and writing: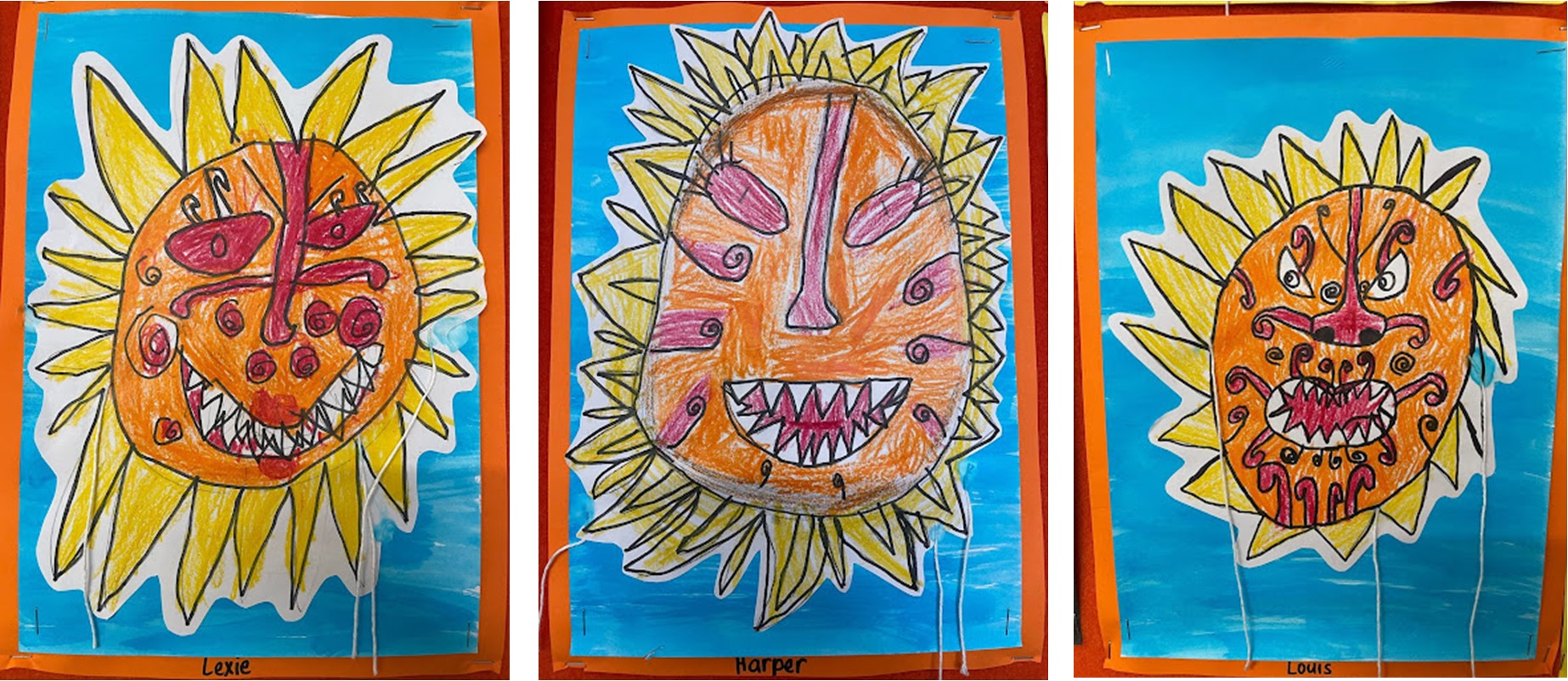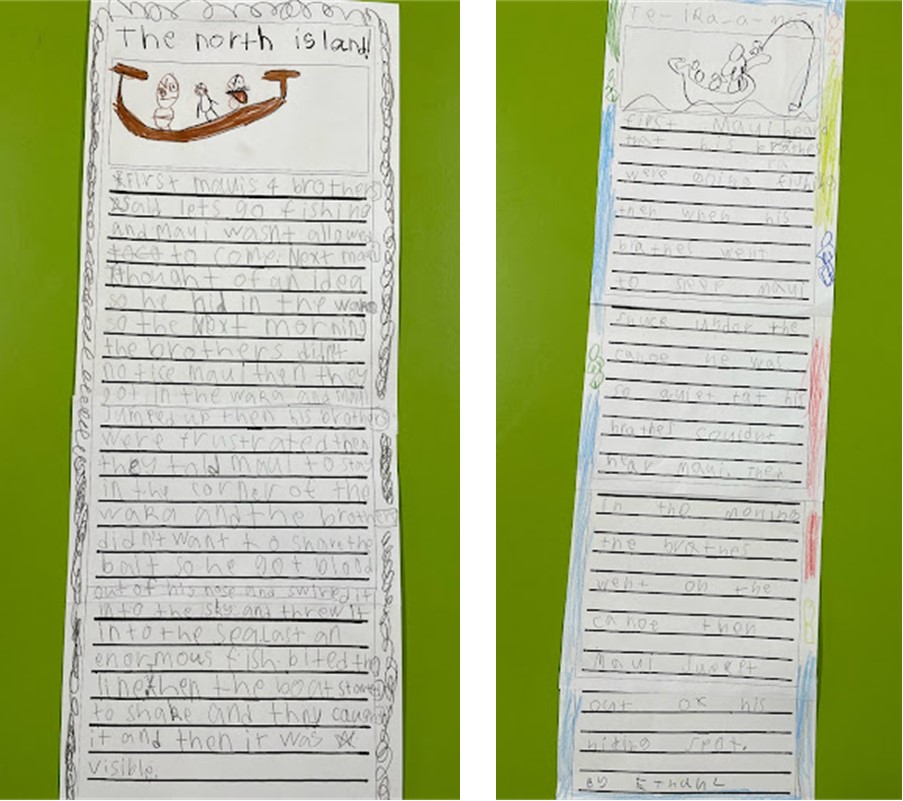 Children Turning Five
If your child is turning five in the next six (6) months please ensure you enrol them as soon as possible. Our roll is steadily growing and we need to plan for classes and teachers during the year. Please collect your enrolment pack from the office, or email office@botanydowns.school.nz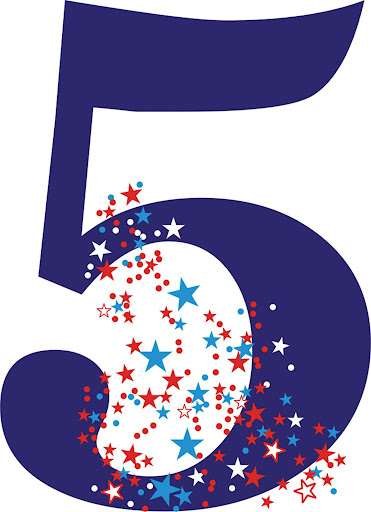 Joanne Hughson DP/SENCo – Year 0-3 (joanneh@botanydowns.school.nz)

Scholastic Book Club Reminder –
Orders Close Thursday!
Please note: this is the issue for the year. Orders will close Thursday 3 November. Ordering and payment are preferred on-line; please see brochure for details.
** Books make great Christmas gifts! You can tick 'gift' on your order and it will be handed to the school office to help you keep the surprise!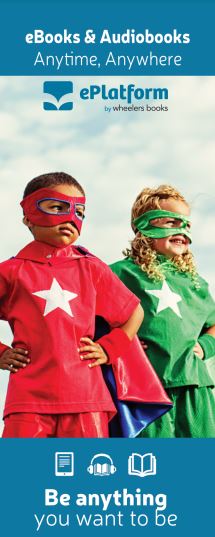 Remember to visit the BDS eLibrary for a great selection of ebooks!
More information on the school website: BDS Library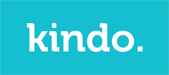 Pay the kindo way: https://botanydowns.school.nz/kindo/
Copyright © Botany Downs Primary School 2022
Click
here
to unsubscribe.