Kia ora koutou BDS whānau, Week 2, Term 1, 2023

We have had a wonderful start to the year. Our tamariki are settled in their classrooms and they are enjoying catching up with friends from last year and making new friends.
Last week's newsletter showed our refreshed values and capabilities. We have also refreshed our Vision. At BDS our Vision has been Our BEST Always where the BEST was in capital letters and was an acronym (B=Beliefs, E-Excellence, S-Skills and T-Thoughtfulness). We have now incorporated these into our Capabilities. Our Vision will still remain Our Best Always without the acronym. Thank you again for completing our surveys.
Communication and connection are important to us. Our newsletters are sent out each week and contain important information for you. Once our newsletters have been emailed to you they are put onto our website and can be read with google translate.
We also use an app called KSConnect (see picture below). This is a free app and well worth downloading onto your phone as it also has all our communication that we send out.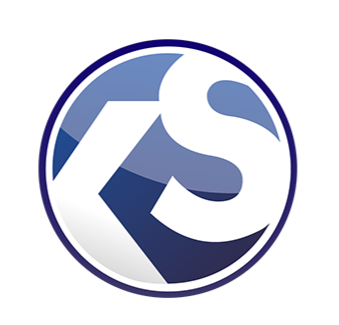 This week you will have been emailed your class teacher's email address and the team leaders. All our email addresses are available on our website. You are also able to email:
Vicki Parkins – Principal vickip@botanydowns.school.nz
Mark Insley – Deputy Principal Year 4-6 marki@botanydowns.school.nz
Joanne Hughson – Deputy Principal Year 0-3 joanneh@botanydowns.school.school.nz
Kate Keenan – English for Speakers of Other Languages (ESOL) Teacher katek@botanydowns.school.nz
Trish Toussaint – Executive Officer accounts@botanydowms.school.nz
Aroha Bishop – Office Administrator office@botanydowns.school.nz
If your child is not coming to school – absences@botanydowns.school.nz
Our BDS Facebook page is a showcase of our celebrations of learning. Here you can see our amazing BDS tamariki and their achievements and learning at our kura.
Our first school assembly will be Friday 17 February at 9.10 am. We will be handing out our first certificates for tamariki showing their Botany Best. These names will be in the newsletter each Tuesday before the Friday assembly. When classes are performing items this will also be mentioned in the newsletter. We welcome all whānau to attend.
Ngā mihi nui,
Vicki Parkins, Principal – Tumuaki (vickip@botanydowns.school.nz)

2023 Term Dates
Term 1 – Thursday 2 Feb – Thursday 6 April
Term 2 – Monday 24 April – Friday 30 June
(Teacher-Only Day – Monday 24 April, ANZAC Day – Tuesday 25 April)
Term 3 – Monday 17 July – Friday 22 September
Term 4 – Monday 9 October – Friday 15 December
Coming up @ BDS…
Tuesday 7 Feb – PTA meeting
Wednesday 15 Feb – Jester's Pie Day / School Board meeting, 6pm
Thursday 16 Feb – Whānau Picnic & Meet the Teacher
Whānau Picnic & Meet the Teacher 2023
Thursday 16 February – 5 pm – 7.00 pm
Meet the Teacher Times:
Between 5 – 5.30pm: Drop in and meet Mrs Keenan in ESOL room
5.30 pm: Junior school classrooms
6.00 pm: Middle School classrooms
6.30 pm: Senior School classrooms
7.00 pm: Year 5 Camp meeting-Room 11
Important Reminders for the Safety of our Tamariki
If your child is sick and not coming to school it is important that you let us know:
Picking up your child during the school day:
Email the class teacher and the office with the time and day your child will be picked up

Come to the office to sign out your child on our ipad

Wait in the office, please do not go to the classroom

Mrs Bishop will phone the classroom and your child will come to the office if they are not already there waiting
Botany Downs School 'Wheels' Policy
Besides walking, active transport to and from school includes bicycles and scooters. Students must wear suitable footwear, a Standards-approved helmet, and any necessary safety gear.
Students using scooters must be considerate, give way to other pedestrians and be aware of sneaky driveways. A sneaky driveway is a driveway that has hedges, trees, or a fence at the end of it that prevents anyone reversing out of the driveway from seeing the footpath.

Students may not use wheels in the school grounds during school hours, unless it is an organised school event.

Students must place their cycles and scooters in the cycle stands in front of Room 3.

Cyclists are expected to observe the road rules – hand signals, looking behind, mounting/dismounting, keeping well left, etc. Cyclists may not "double" other students to school.

Each cyclist must wear a Standards-approved cycle safety helmet and have a roadworthy bicycle.
The police recommend that no child under the age of 10 should cycle to school
unless accompanied by an adult.
Additional information from the NZTA Waka Kotahi:
NZTA Waka Kotahi cycling / NZTA Waka Kotahi scooter safety tips
If you have any questions in regards to our school wheels policy, please contact Mark Insley (Deputy Principal) marki@botanydowns.school.nz
Walking School Bus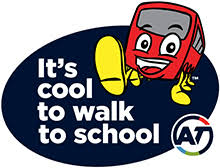 Join our Walking School Bus – Starting on Monday 13th February
Leaving Pajaro Place at 8am every morning

Walking along Millhouse Drive and into Windsong through the walkways to school – picking up children along the way

Meet after school near the big tree at the front gate to walk the same route home again
Children and Parents:
It's a fun, social, and healthy way to get to school

Arrive at school energised and ready to learn

Learn about road safety

Less cars on the roads around school
To join the bus contact Nancy Marston (0210 714912) or Kylee Holmes kyleeh@botanydowns.school.nz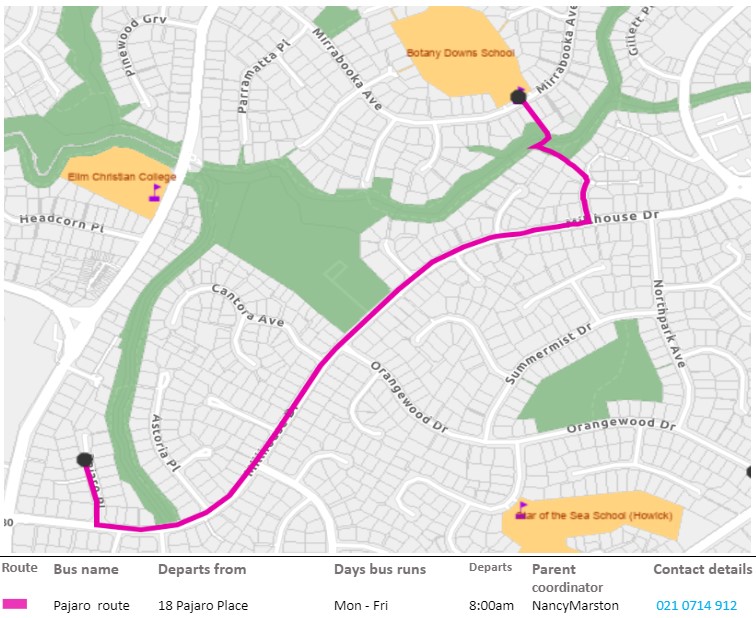 ** If you would like to be part of a Walking School Bus that follows another route please contact us to organise this. We would love to have more routes and more whānau and tamariki walking to school!
Kylee Holmes, Walking School Bus Coordinator (kyleeh@botanydowns.school.nz)
Our Values
Respect – Manaakitanga
Relationships – Whanaungatanga
Resilience – Manawanui
Responsibility – Kaitiakitanga
Our Capabilities
I am Curious
A curious child uses their passions and interests to explore the world around them with a wondering mind. They ask questions to guide inquiry and develop next steps. They experiment, use tools in a variety of ways to sort thinking and develop understanding. Ākonga gather and analyse data to find answers to their questions and share their learning effectively.
I am a Communicator
Ākonga are active participants in designing their learning and can share this. They can seek and act on feedback and feedforward using a variety of assessment tools. Ākonga reflect on their learning. They show an awareness of their audience and can effectively communicate using a variety of literacy skills.
I am Confident
Ākonga have the confidence to drive their own learning. They can reflect on and celebrate their individual successes and the success of others. They believe in their own abilities as a learner and can apply learning to a range of situations. Ākonga show determination, can manage themselves and have a growth mindset to be the best that they can be.
I am Connected
Ākonga understand that te Tiriti O Waitangi celebrates the unique place of Māori culture in Aotearoa New Zealand. They know their whakapapa, are secure in their own cultural identity and respect the cultural identity of others. They celebrate diversity and can value perspectives that may differ to their own. Ākonga are connected to their environment and the wider world and take action to make it a better place.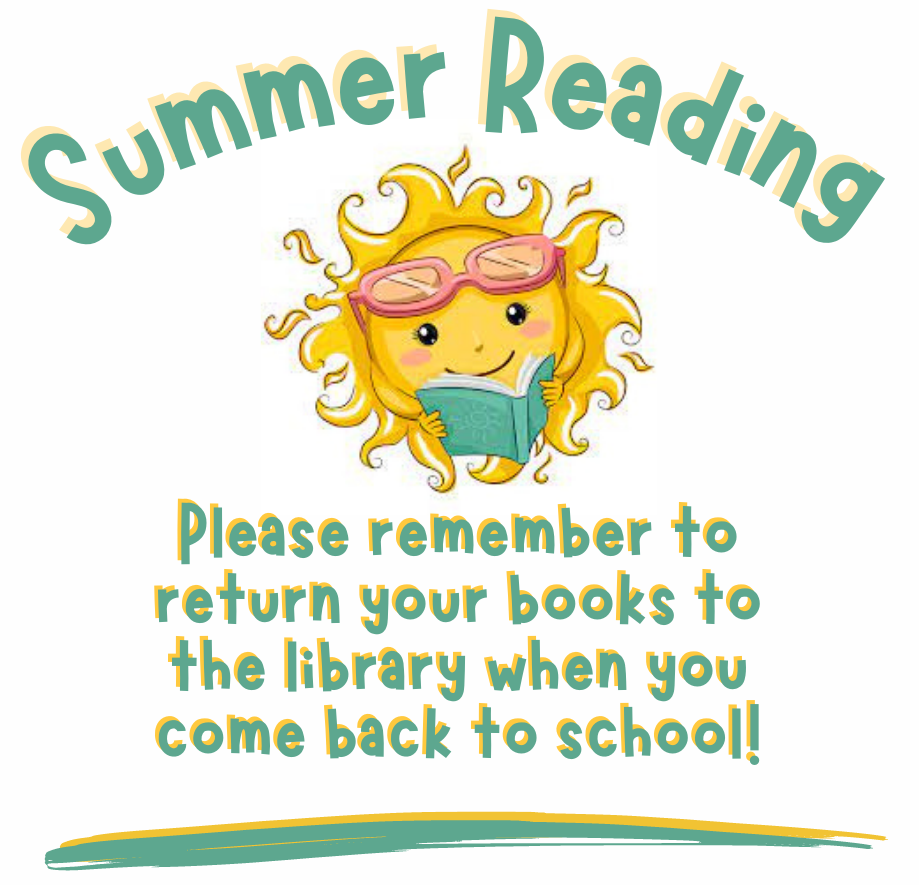 HJ Elite Academy – Soccer

We are excited to announce that the HJ Elite Academy, After School Soccer development programme will be back on our grounds at Botany Downs Primary in Term 1.

The Term 1 programme will be held on

Mondays at 3:15pm – 4:15pm, from Feb 13 – April 3, 2023.

This program is geared towards the development of girls and boys who are new to soccer, or would like to improve their current soccer skills. Our focus is identifying each child's skill sets; maximising their age-appropriate development; and most importantly ensuring that each child enjoys the process.
Wakaaranga Netball Club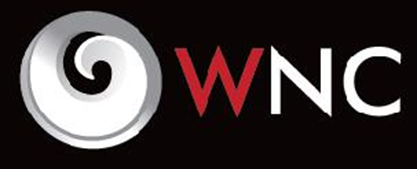 Registrations for Wakaaranga Netball Club are now open for all Year 5 and Year 6 students.
Please follow this link to our website to register and LIKE us on Facebook to keep up to date: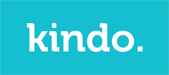 Pay the kindo way: https://botanydowns.school.nz/kindo/
Copyright © Botany Downs Primary School 2023
Click
here
to unsubscribe.