Kia ora koutou BDS whānau, Week 4, Term 3, 2022

A very warm welcome and congratulations to our newly elected School Board member Bhavna Prentice. Congratulations also to our re-elected School Board Members, Mathew Cooke and Kerry Budd. We appreciate your continued support and expertise.
The staff are looking forward to working closely with our new Board during the next three years: Richard Tosh (Presiding Member), Matthew Cooke, Kerry Budd, Jess Storey, Irene Liang, and Bhavna Prentice.
We farewell Dave Johnson who has resigned from our School Board after six years of dedicated service to our kura. Dave has held the property portfolio and has been invaluable in supporting and managing numerous projects that have added value to BDS developing an our school environment. A huge, sincere thank you Dave and you will be missed.
This is also an excellent opportunity to thank our School Board, who under the leadership of Richard Tosh as the Presiding Member over the past three years, have added value to our school by the completion of our ILE, heat pumps in all classrooms, our three canopies, the senior school turf, completion of our next 10 Year Property Plan including our Master Plan for our new classrooms, and providing the strong support given to all staff during the challenges of the COVID pandemic.
Our School Board always has our tamariki, BDS whānau and staff clearly in their vision so that at BDS we are showing "Our Best Always".
ERO: Te Ara Huarau is the evaluation approach that the Education Review Office (ERO) is using in our school. This is a developmental approach to evaluation where ERO and our school work together over time rather than one off reviews that happened previously. Te Ara Huarau is used in most English-medium state and state-integrated schools.
ERO maintains a regular review programme to evaluate and report on the education and care of young people in the schools. Our school worked alongside ERO to write our Profile Report. This type of report will only happen once as part of our initial engagement with Te Ara Huarau. The profile report reflects our strategic goals and a shared evaluation focus on one or more areas that are important to us as we work together to improve outcomes for all our learners. ERO, like us, have a strong focus on equity and excellence. Future reporting will show our progress and achievement towards meeting the goals we have set. Public reports like the Profile Report are published on ERO's website.
A Board Assurance Report that shows how we are meeting regulatory and legislative requirements has also been published.
Included in our bundle of published reports is a Provision for International Students report.
We are very proud of our Profile report and encourage you to read this on the ERO website here.

Ngā mihi nui,
Vicki Parkins Principal vickip@botanydowns.school.nz
Coming up @ BDS…
Wed 17 Aug – ICAS English Yr 5/6
Fri 19 Aug – Senior speech final
Wed 24 Aug – BOT meeting, 6pm / ICAS Science Yr 5&6
Tues 30 Aug – ICAS Maths Yr 5&6 / Yr 5 Camp parent meeting, 6pm
Tues 6 Sept – Yr 3 Stardome trip
Tues 13 Sept – Yr 2 Stardome trip
Botany BEST and Values Awards
Botany BEST:
Juniors Yrs 0-3 (Given out at next week's assembly)
Skylah Hubbard, Ali Alshareli, Sophie Chen, Ethan Luo, Aahana Perera, Gracie Grainger, Cynthia Liang, Oscar Cao, Miles Maceachen, Ekko Wong, Alice Chen, Caleb Moukarzel, Skyla Stanley-Hunt & Jasmine Wu.
Seniors Yrs 4-6 (Given out at this week's assembly)
Damien Kim, Pamela Sekona, Reece Parkin, Callum Budd, Daqi Mao, Avneet Kaur, Addison Xie, Gemma Yee, Lucian Hadrup & Simon Huang.
Values – Consideration:
Juniors Yrs 0-3 (Given out at next week's assembly)
Riaan Karthick, Odette Apperley, Ansh Patel, Nevaeh Tupai, Olivia Chen, Hailie Chan, Sherry Yang, Benjamin Duckworth, Kayla Martins-Fouche, Riyan Pillay, Mila Biddick, Lycan McCord, Jess Bredenbeck & Harley Tye.
Seniors Yrs 4-6 (Given out at this week's assembly)
Ella Mitchell, Luise Peng, Matakeu Marsters, Roselynne Tokai, Kace Johnston, Sandy Huang, Kayla De Lange, Skyla Kretzmann, Amelia Klee & Ziyu Qi.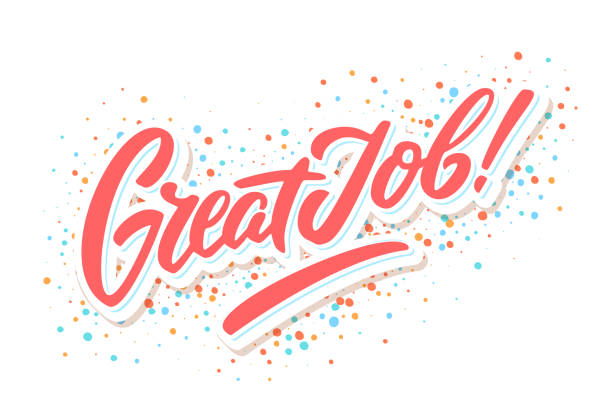 ** please note: this week's assembly is for seniors. The assembly item will be
from the dance group
Arts Evening Celebration
22nd September (Week 9 Thursday)
We are happy to announce the return of the Arts Evening Celebration! Please keep the evening free from 5.00pm – 7:30pm.
There will be singing and dancing, food and drinks, art, and coming together as a community. We would love to see you there!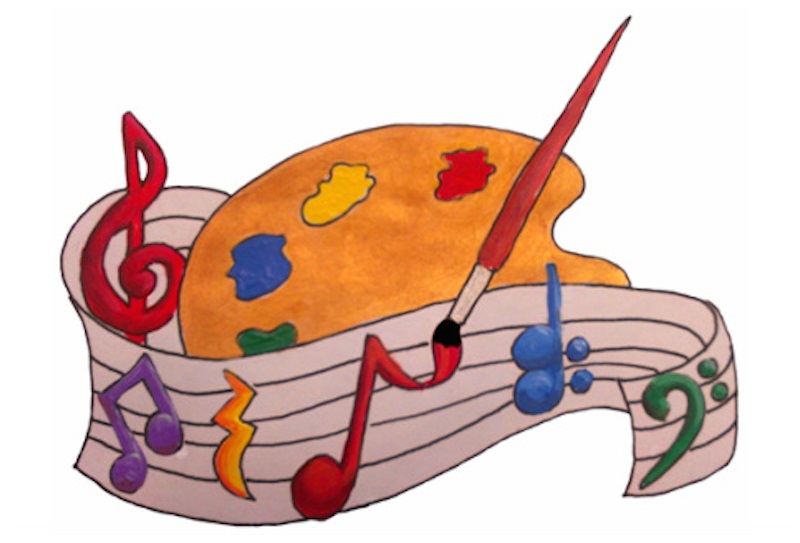 PhotoLife Class & Individual Orders
Please remember to order your photos on-line before 21 August for free delivery.
SKIDS Parents and Caregivers
A reminder please, do not park in the teachers car parks when you are dropping your child off to SKIDS early in the morning. It is very important that these car parks are free for when our staff arrive at school.
We have made a special effort to provide this time for you to drop off your children as it is early in the morning. Thank you to the majority of parents who parallel park to drop off their children. This is very much appreciated.
BDS Learning and Fun
Year 0-1, Room 5 – We read a book 'THE WORLD NEEDS who you were Made to be' by Joanna Gaines and then made our own hot air balloons. Also, we discovered that the same is true for life- it's more beautiful and vibrant when our differences are celebrated.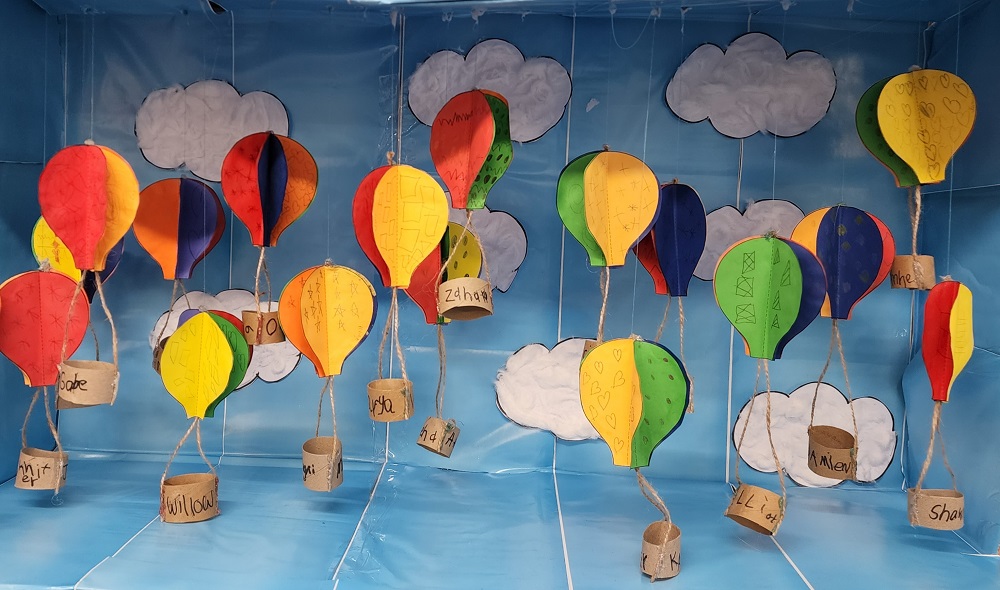 Year 2, Room 4 – This week in Room 4 we did some writing around our inquiry topics, The Commonwealth Games and Space.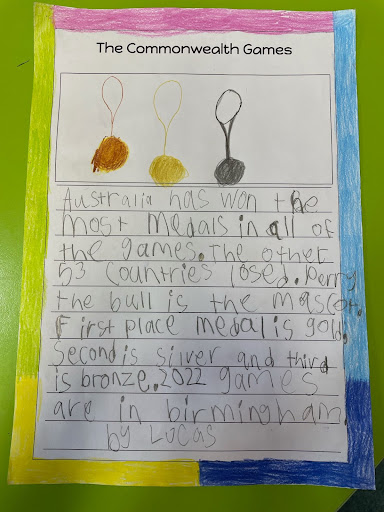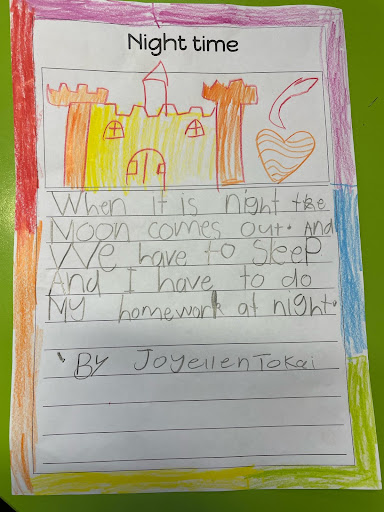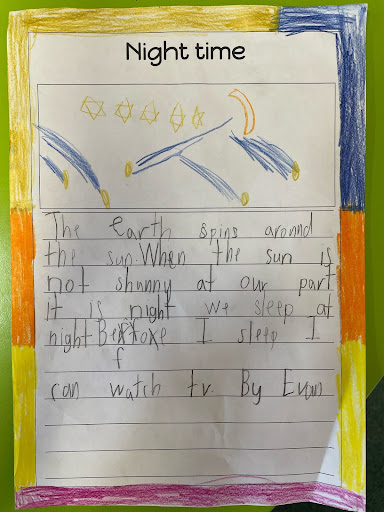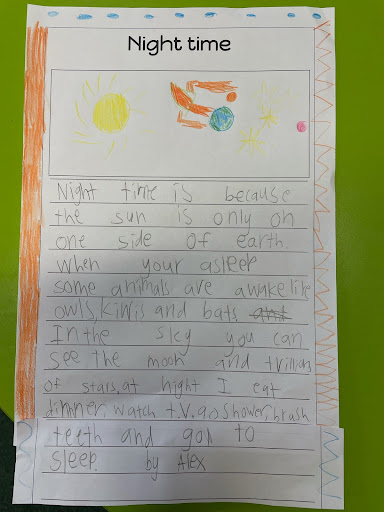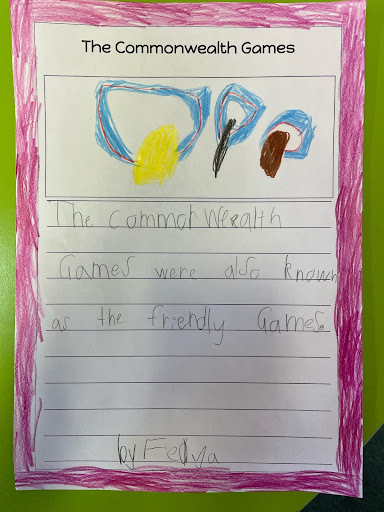 Year 5, Room 15 – We went to Stardome with other Year 5's last week. Jonathan told us all about the planets and we watched a show called Perfect Little Planet in a 3D theatre. It was fun playing in the playground too.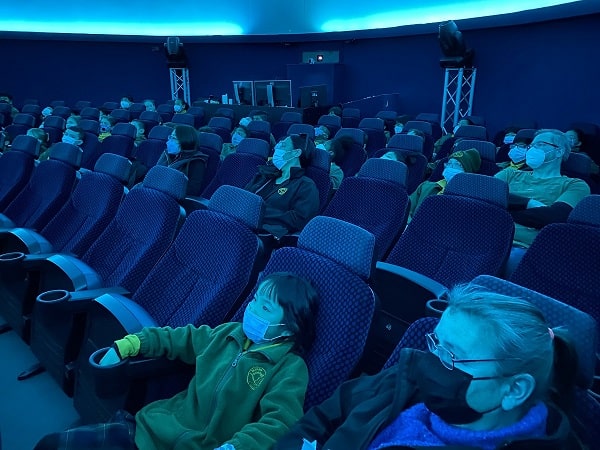 Children Turning Five
If your child is turnng five in the next six (6) months please ensure you enrol them as soon as possible. Our roll is steadily growing and we need to plan for classes and teachers during the year. Please collect your enrolment pack from the office, or email office@botanydowns.school.nz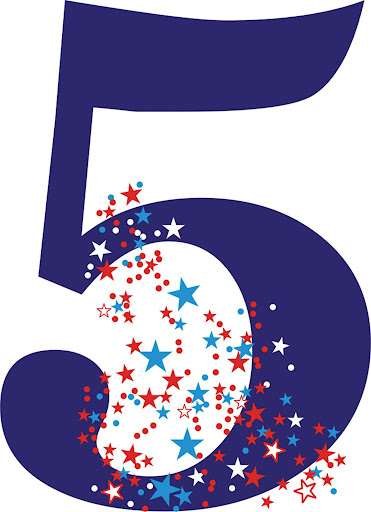 Joanne Hughson Deputy Principal Years 0-3 (joanneh@botanydowns.school.nz)
Book Award Winners 2022
We are so lucky to have so many wonderful creatives making fabulous books for our tamariki! Last week saw the announcement of the winners of the NZ Book Awards for Children and Young Adults for 2022.
Congratulations to all the award winners and finalists. These award winning non-fiction, picture book, te reo, and junior fiction, as well as the finalists, are in our library for the students to enjoy!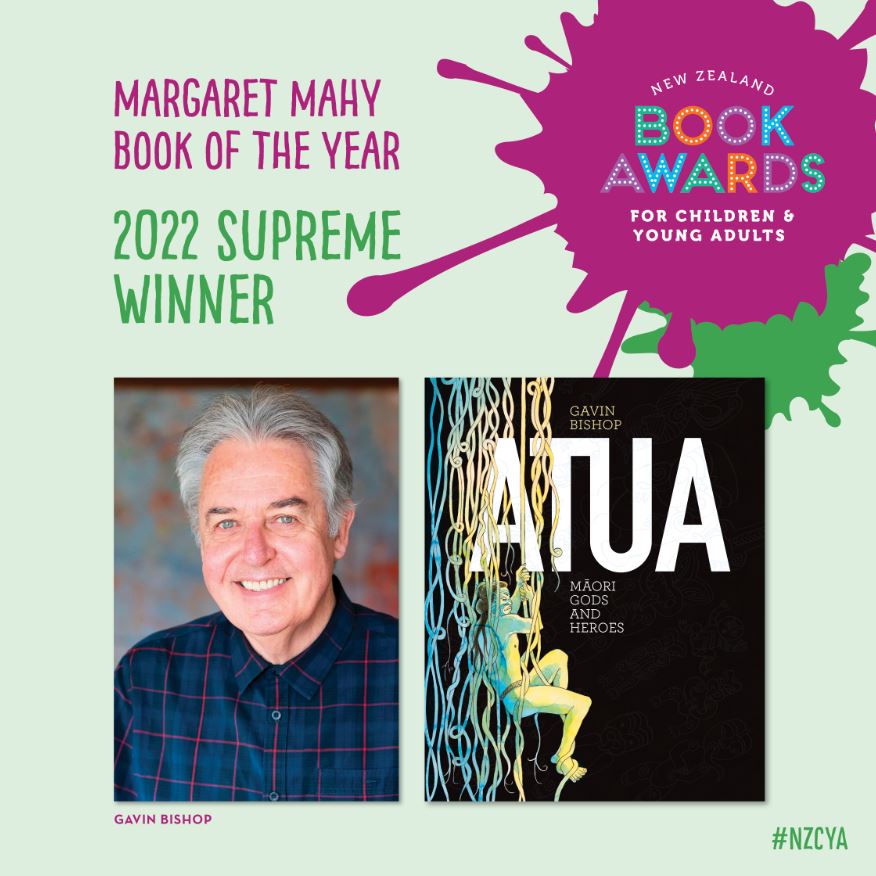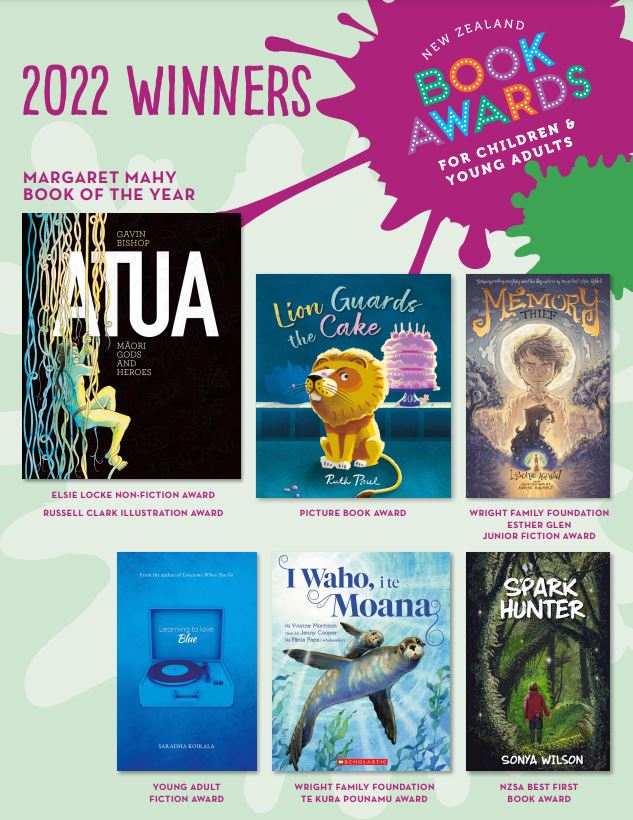 Library Book Sale – Week 5
Coming up next Monday – another chance for your tamariki to buy pre-loved library books!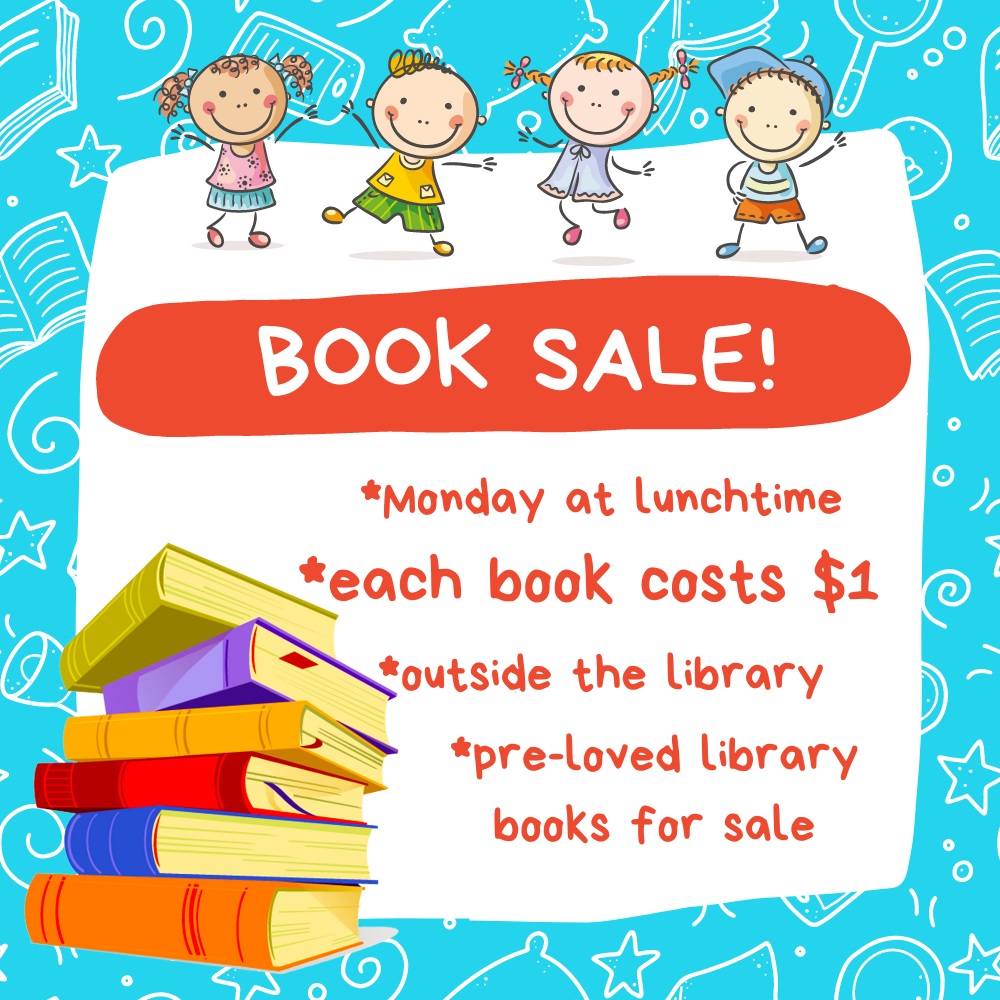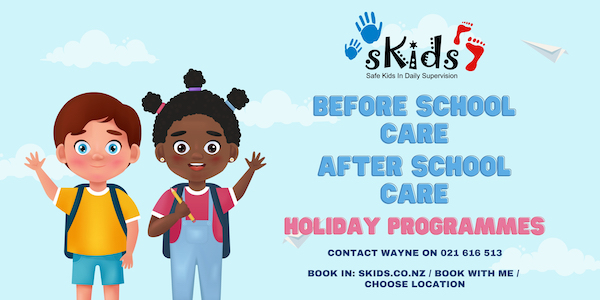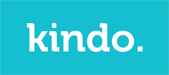 Pay the kindo way: https://botanydowns.school.nz/kindo/
Copyright © Botany Downs Primary School 2022
Click
here
to unsubscribe.